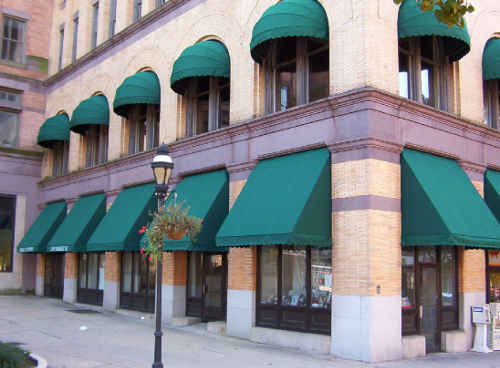 Having your storefront awnings power washed makes a huge difference!  Regularly scheduled quality cleaning:
Clean Windows Make Any Home Better
Maybe surprisingly, we are excellent Richmond window washers!  If you're like most homeowners in Richmond and the rest of Virginia, window cleaning is not at the top of your to-do list but your windows are filthy.  We understand because window cleaning can be tedious and even dangerous.  Let our friendly, professional team do the hard work for you and make your windows sparkle!  We can clean all of the exterior windows in your home.  We clean the exterior where it can be difficult to reach. Call us today for a free estimate.